Shanghai XinCheng Environmental Protection Tech Co.,Ltd.,(Original company name DNK) specializes in the water treatment field, and is fully committed to providing its customers with integrated solutions for water treatment (The WH2OLE Solution). Our business spans the fields of wastewater treatment, water purification, water reuse, industrial circulating water treatment, central air conditioning water treatment, boiler water treatment and water treatment chemicals service.
Since its inception, DNK has steadily established and maintained long-term and kind business relationships with renowned end-users in the fields of Petrochemicals, Iron & Steel, Electronic, Bio-pharmaceutical, Bioengineering, Food & Beverage, Electric Power, Textile dyeing and printing, Pulp and Paper, Public service industries etc. Relying on our powerful technical strength and experience in the field, we have provided high-quality solutions to hundreds of domestic and international customers.
DNK has passed the UKAS ISO9001-2008 international quality system certification and is member of a number of Chinese corporate associations including the Chinese Membrane Industry Association, the Chinese Industrial Water Treatment Committee, the Chinese Chemical Association, the Chinese
Chemical Standard Technology Committee, the Chinese Electric Power Industry Association, and the Chinese Boiler Water Quality Association. Winner Hi-tech has also established a strong partnership with East China University of Science and Technology.
Given the water quality characteristics of different regions and the customers' requirements, as well as the Environmental Protection Agency's increasingly stringe
nt environmental requirements for industrial operations, we keeps a close cooperation with renowned foreign companies to work together on new products and to upgrade existing products so as to overcome the challenge. All along our quick expansion, we have acquired outstanding achievements through domestic and international market development and promotion in the field of construction, operation and management of pure water and wastewater treatment plants, chemical cleaning agent, recycling water treatment agent, new generation of boiler water treatment agent, wastewater treatment agent and coagulant. And we also undertake water reuse, wastewater treatment, building water supply projects.
In the market expansion process, we have set up branches and offices in Jiangsu, Zhejiang, Fujian, Guangxi and Hebei to directly provide customers with quality services. In the overseas market, our products has been successfully exported to southeast Asia ,south America, Africa and obtained
recognition and high reputation from customers.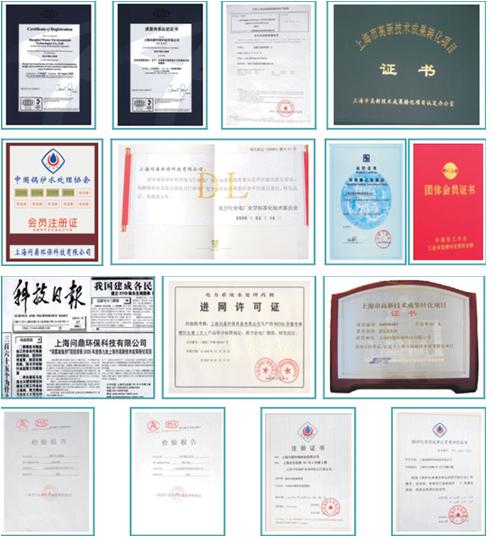 Professional Water Lab